Unlimited Legal Information

Legal information is available at any time - call them whenever you need a consultation. Legal information is available for a variety of legal matters.

Our service guarantees that the first 30 minutes of the personal consultation will be free. If your legal matter can be resolved, there is no additional cost.

Our network will save you 25% off the attorney's normal legal fees. This could result in hundreds even thousands of dollars of savings.
You can use your team of attorneys for a variety of legal matters

Real estate
Debt and bankruptcy issues
Personal injury
Information on common traffic violations
Medical claims
Family disputes
Power of attorney
Estate planning
And much more . . .
Be confident in your legal rights. Use this benefit anytime you have a personal legal question.
All of our attorneys are experienced and go through extensive certification and review.
Financial & Credit Information

As a member of FINANCIAL INSIDER NETWORK®, you are entitled to receive unlimited credit reports. 
Credit reports contain valuable information such as your total debt, types of accounts, and number of inquiries. Lenders consider this rating when deciding whether or not to extend credit.
Since credit reports and scores change frequently, members are encouraged to check their reports periodically. Members can request additional reports at any time by calling our toll free number.
Tax Preparation

Taxes are a fact of life, but unfair or unnecessary tax payments don't have to be. Tax errors can be greatly reduced if you have access to inside help.
As a FINANCIAL INSIDER NETWORK® Member, you will be teamed up with our trained tax preparation specialists that are waiting for your call. They can clarify your common tax questions such as:

What are my eligible deductions?
Am I eligible for the child tax credit?
What is the earned income credit?
Do I need to pay the Alternative Minimum Tax?
Members also are eligible to receive a $20 rebate check when you use any type of service or software to help with your tax preparation.   Take advantage of this benefit annually!
Prepare your taxes the right way - with confidence.
Online Legal and Financial Resource Benefits Page

Sometimes a quick legal or financial question can't wait until morning. That's why you have 24 hour access to articles, financial tools and other search tools only available to members.
Your resource center is located behind a firewall and is not available to the general Internet public. Your login and password gives you ready access any time of day or night.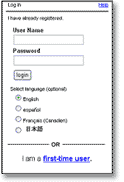 Simple Will Benefits Online

One of the first things you should do as a member is to create your Simple Will.
While most people don't want to think of this important legal step, your loved ones will be relieved that you did. Financial, custody and other important matters can be covered in this critical document.
How to create your Simple Will online:

If this is the first time you are accessing the program, you will need the Organization Web ID located in your membership materials. Then, create your username and password.
If you are a returning user, all you have to do is enter your username and password every time you visit our Resource Center.
Once logged in, simply navigate to the Estate Planning Program